EXECUTIVE & TEAM COACHING | CULTURE SHIFT | STRATEGIC HR
Inspired Leaders Creating Outstanding Organizations
Axiom #1
Great workplaces are led by great leaders. Axiom works tirelessly with leaders to give them the tools and support they need to fully engage their talented teams and help them thrive.
Axiom #2
Great workplaces create great customer experiences. Axiom's metrics clearly show that customer engagement across businesses is driven in large part by employee engagement.
Axiom #3
Connected workplaces are vibrant workplaces. Axiom helps organizations build connection into the fabric of the culture with team members being connected one another, their talents, and to a compelling mission.
Greg Pinks
Chief Leadership Officer
While considering career choices, Greg listened intently to the conversations of his parents' friends, hoping to discover which jobs were the most exciting. Instead, what he heard was a lot of frustration and disenchantment with the daily grind.
Perplexed that people would spend most of their adult lives in unfulfilling situations, Greg sought to understand a career path where he could help make peoples' working lives more enjoyable and more meaningful. Though he was still in high school, this was the start of Greg's passion for creating great workplaces.
Greg finished his Bachelor's degree (for which he studied employee satisfaction) and then his Master's degree (his research on employee commitment was published by Queen's University). He then started his career in earnest.
Greg has over 25 years experience in business strategy, leadership coaching, and employee engagement, much of which he gained during his time as Vice President for two publicly traded Canadian companies.
Greg supports senior leadership teams across Canada, engages top talent in leadership development, and is an executive coach within private and public organizations.
Professional Certified Coach (PCC, International Coach Federation)
Master of Industrial Relations (MIR, Queen's University)
Graduate Certificate in Executive Coaching (Royal Roads University)
Certified Emotional Intelligence Practitioner (EQ-i 2.0 / EQ 360)
Certified Systemic Team Coach (CSTC, AOEC)
Certified Personalized Management Coach (PMC)
Certified Professional Behavioural Analyst (DISC)
Certified Trainer and Facilitator (DDI)
Former Certified Human Resources Executive (CHRE, HRPAO)
Greg Pinks Awarded PCC Designation
International Coach Federation (ICF) | August 2021
Axiom is pleased to announce that Chief Leadership Officer Greg Pinks has been recognized by the ICF as a Professional Certified Coach. "This career milestone signifies your commitment to high professional and ethical standards in the coaching industry."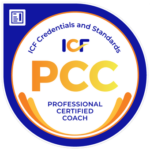 Axiom Top 3 in Canada
Canadian HR Reporter | July 2018
Axiom Performance Inc. is thrilled to be recognized as one of Canada's top human resources consulting firms by Canadian HR Reporter. A sincere thanks to the almost 3,000 readers who cast ballots and showed their support for the unique work we do.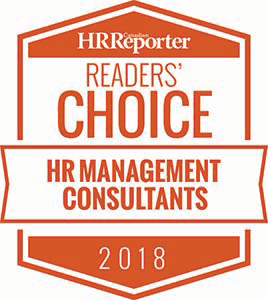 Leadership Podcast with Axiom
Work. Passion. Fit. | January 2018
John Francis of Theonera speaks with Greg Pinks about how Axiom started and Greg's passions when it comes to working with leadership teams as a whole, or leaders one-on-one. Rarely are we fully prepared to excel at leadership and some expert support is never a bad thing.