Transforming Leaders Through Executive Coaching and Leadership Development
Axiom transforms leaders through high potential development, executive coaching and leadership development in Toronto.
Executive Coaching and High Potential Development in Toronto
Axiom's mission is simple – to help leaders excel.
This is realized through one-on-one executive coaching, team coaching with new, thriving or dysfunctional leadership teams, and developing high-potential leaders via our succession readiness programs.
Helping leaders excel also means ensuring your leaders are creating a highly engaging work environment while contributing significant value through our leadership development programs.
FEATURED CASE STUDY
High Potential Development in Toronto
Axiom holds a longstanding partnership with a rapidly growing natural foods company based in Toronto. Our collaboration began by assisting all people leaders in grasping the essentials of engaging leadership. Over time, our role evolved, encompassing mission refinement, values integration, structural alignment, cultural enrichment, and high-potential development. Their CEO's candid query to Axiom was simple yet profound: "We are growing at such a fast rate, how do we help our people grow just as fast?"
Fostering Swift Personal and Professional Advancement
In a collaborative endeavor, Axiom and the organization in Toronto introduced an accelerated development initiative for cohorts of high-potential and high-professional employees. The immediate impact was profound. As talent gravitates toward environments that appreciate it, this leadership development program unmistakably conveyed to these top performers that their contributions were highly valued. Simultaneously executing their ongoing roles, participants embarked on a six-month voyage of personal and professional growth in Toronto.
Tailored Relevance for Both Organization and Individual
The accelerated development program was tailored to the organization's requisites. Its elements are wide ranging and highly supportive to growth:
A leadership / org. culture assessment for enhanced self-awareness.
Creation of a personal development plan, shaped by input from a coach and the participant's direct leader.
Monthly cohort learning sessions centered on core competencies like 'feedback,' 'delegation,' 'quick decision-making,' 'agility,' and more.
Mentorship facilitated by a senior organizational leader.
Regular one-on-one personalized coaching within a secure and confidential environment.
Peer calls for sharing insights within the cohort and seeking advice on common challenges.
A post-program assessment to gauge effectiveness.
As we write this case study, we are onto our 5th cohort, actively accelerating the growth and development of over 50 participants. We have helped them not just to navigate the often-turbulent currents of rapid growth, but effectively helped them lead through it.
Contact Axiom to explore a similar approach within your organization.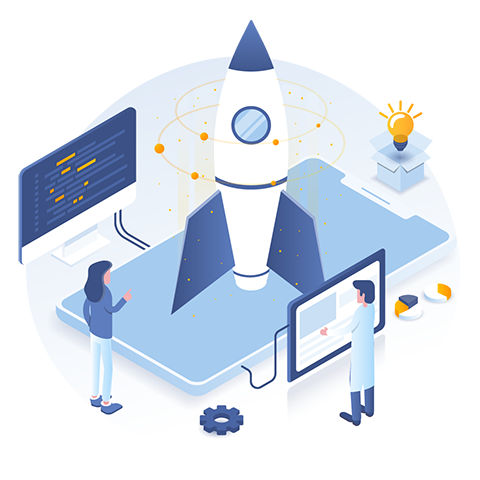 LEADERSHIP TRANSFORMATION SERVICES IN TORONTO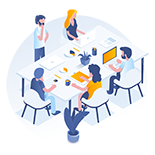 How often do you invest in the effectiveness of your most important team? Perhaps it is a new leadership team that needs to get results quickly. Maybe it's a team that functions well but hasn't stepped back in awhile to figure how it could be better. Perhaps its urgent – it's a team that's dysfunctional and stakeholders are starting to notice. Whatever the circumstances, your team could benefit from working with us.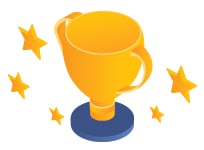 Looking to become the best leader you can be? Stop looking and let's have a conversation. Greg Pinks, Axiom's Chief Leadership Officer, has been around the executive table for over 15 years, he is a Certified Executive Coach, and his career has been dedicated to helping leaders excel. Let's start by defining where you want to go and then chart a path to get there … together.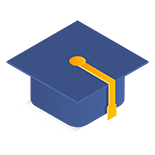 Let's face it, the world of work is shifting before our very eyes and leaders don't have the supports they need to figure it out. Axiom's leadership development programs in Toronto are designed to be your partner in leadership success by working with you to define what skills your leaders need and providing custom and branded solutions brought to your workplace. This isn't leadership training in Toronto; it's a journey of learning, practicing, and reflecting.