Transforming Leaders Through Executive Coaching and Leadership Development
Axiom transforms leaders through executive coaching and leadership development in Burlington. Our mission is to help leaders excel.
Executive Coaching, Leadership Development, and Succession Readiness in Burlington
Axiom's mission is simple – to help leaders excel.
This is realized through one-on-one executive coaching, team coaching with new, thriving or dysfunctional leadership teams, and developing high-potential leaders via our succession readiness programs.
Helping leaders excel also means ensuring your leaders are creating a highly engaging work environment while contributing significant value through our leadership development programs.
FEATURED CASE STUDY
Fostering Succession Readiness in Burlington
In Burlington, Ontario, a local company faced a significant challenge. Proficient in nurturing functional experts, they grappled with creating a strong pipeline of general managers. Their ability to assemble a team of skilled financial analysts, IT professionals, operations leaders, and sales account executives was hampered by a scarcity of leaders ready to assume broader responsibilities. The option of hiring an external general manager carried risks, as did gauging an internal candidate's readiness for a more expansive role.
Empowering Growth through Action-Learning
Addressing this concern, Greg Pinks collaborated closely with the Burlington organization to introduce an 'Action-Learning' initiative tailored for emerging leaders. This six-month action-learning immersion was designed for immediate contributions to organizational success while fostering personal and professional growth for leaders fast-tracked to assume broader roles. Teams of 7-9 high-potential leaders from very different business areas were entrusted with advising the Executive Team on important organizational challenges.
Emerging from Functional Experts to Enterprise Leaders
Over different cohorts, these teams tackled challenges like 'how to secure market share in the mid-market,' 'how to cultivate a customer-centric culture,' and 'which emerging market to best explore.' These challenges were substantial for individuals who had previously worked only as experts within their specific function. With guidance from an Executive Coach (helping them navigate the inner organization) and a Learning Coach (dedicated to their personal growth), teams embarked on a transformative journey.
Their mission encompassed group formation, exhaustive research, hypothesis testing, and finally presenting insights to the executive team.
In the short-term, the organization in Burlington quickly saw which participants thrived in their more strategic roles, and which struggled. Participants also determined if these types of opportunities energized them, or drained them. In the long-term, the internal pipeline of senior leaders grew substantially.
Contact Axiom to explore a similar approach within your organization.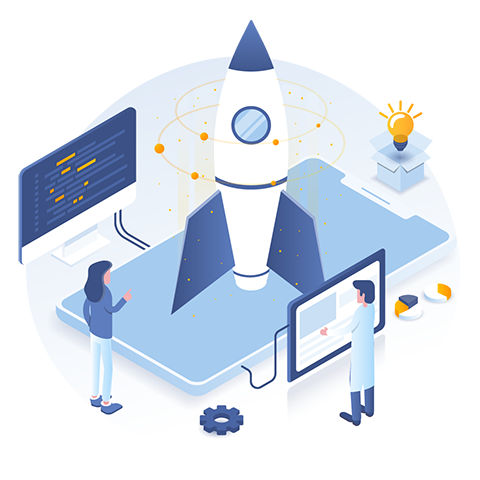 LEADERSHIP TRANSFORMATION SERVICES IN BURLINGTON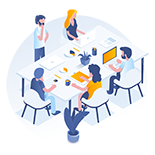 How often do you invest in the effectiveness of your most important team? Perhaps it is a new leadership team that needs to get results quickly. Maybe it's a team that functions well but hasn't stepped back in awhile to figure how it could be better. Perhaps its urgent – it's a team that's dysfunctional and stakeholders are starting to notice. Whatever the circumstances, your team could benefit from working with us.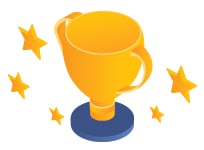 Looking to become the best leader you can be? Stop looking and let's have a conversation. Greg Pinks, Axiom's Chief Leadership Officer, has been around the executive table for over 15 years, he is a Certified Executive Coach, and his career has been dedicated to helping leaders excel. Let's start by defining where you want to go and then chart a path to get there … together.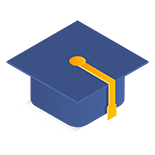 Let's face it, the world of work is shifting before our very eyes and leaders don't have the supports they need to figure it out. Axiom's leadership development programs in Burlington are designed to be your partner in leadership success by working with you to define what skills your leaders need and providing custom and branded solutions brought to your workplace. This isn't leadership training in Burlington; it's a journey of learning, practicing, and reflecting.